Sputter 1.5.0 Released
· 1 min read
Sputter version 1.5.0 has finally been uploaded and released on Google Play.
This release brings a not so exciting but very important feature: Backup functionality. This is very important on the Android platform to mitigate storage access restrictions in later versions of the operating system. These restrictions already led to one user losing all songs.
As a result of this, the global file menu has been reworked and now includes a backup option: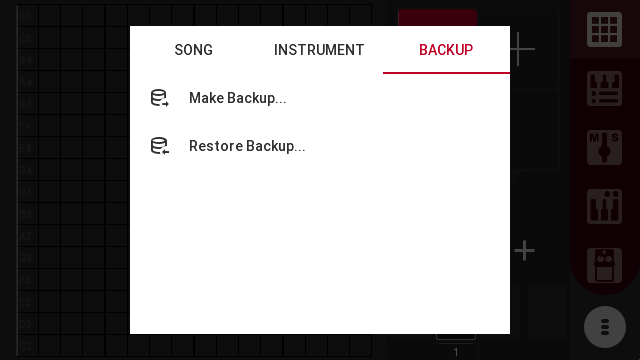 When selecting either of these options you will be presented with a selection screen for picking the files you want to backup: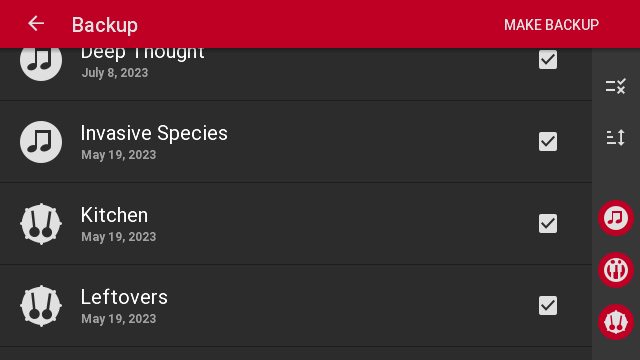 There is also a reminder after x amount of saves. This can be adjusted or disabled in settings: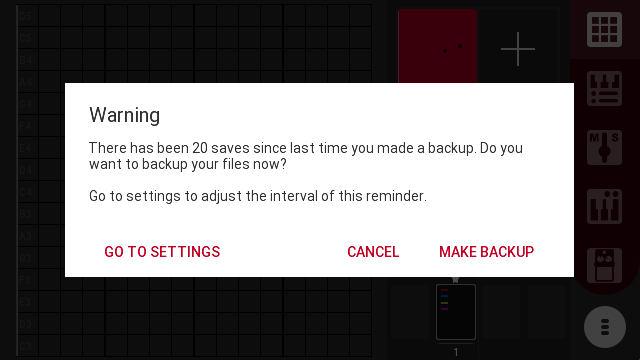 It is my hope and belief that these new changes will prevent that from happening again.
Another more fun but still useful feature is a new badge showing the current track instrument name at the top of the instrument list: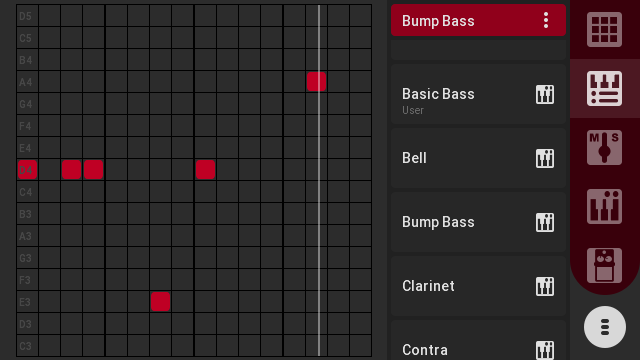 This is explained in more detail in the previous post.